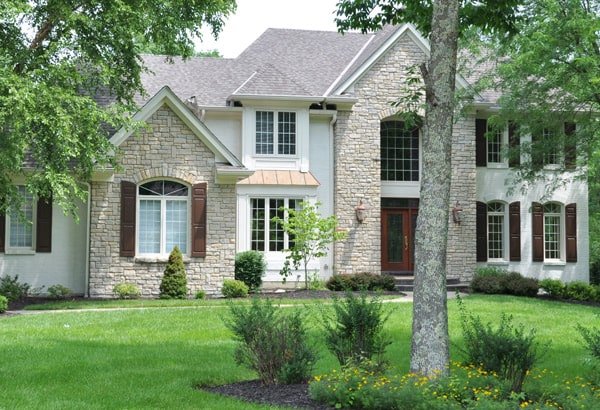 Residential Roofing
Whether you need a new roof on your existing home or are re-roofing to include an addition to your property, Midwest Roofing & Renovation is the team to trust in the Chicagoland Area. Our dedicated, professional roofers are on hand to provide you with quality residential roofing services.
ROOFING OPTIONS
No matter the scope of your residential project, our reliable roofing team pledges to work quickly, efficiently, and with minimal disruption to your home life. We're well-versed in Chicagoland zoning laws, building permit requirements, and homeowners association guidelines, so you can rest assured that your roofing job will be done right. We offer a wide variety of roofing styles, products, and materials to suit both your budget and taste.
Residential roofing is a significant investment, so don't trust the job to just anyone. Turn to Midwest Roofing & Renovation and let us show you why we're worthy of your business. For more information about our services or to schedule an estimate, call us today.
FULLY INSURED AND GUARANTEED WORK
Here at Midwest Roofing & Renovation, we take pride in doing our job the right way. The safety of your family is always of utmost importance to us. Our Company is insured and bonded. All of our work is fully guaranteed.
Commercial Roofing
Commercial roof replacement and repairs are done by Midwest Roofing & Renovation's leading technicians in Chicago and its surrounding suburbs. We offer the industry's most comprehensive customer support, installation and commercial roofing services. Each job is monitored for quality control, proper installation techniques, cleanliness and utilization of safety practices. All of our workers are regularly trained to learn new techniques or improving existing ones. We are committed to exceeding your expectations with the work we do during and after a project is complete. We have more than 15+ years of experience, including: Office buildings | Shopping centers | Retail outlets | Schools | Churches | Medical facilities | Sports complexes | Industrial plants | Manufacturing facilities | and more!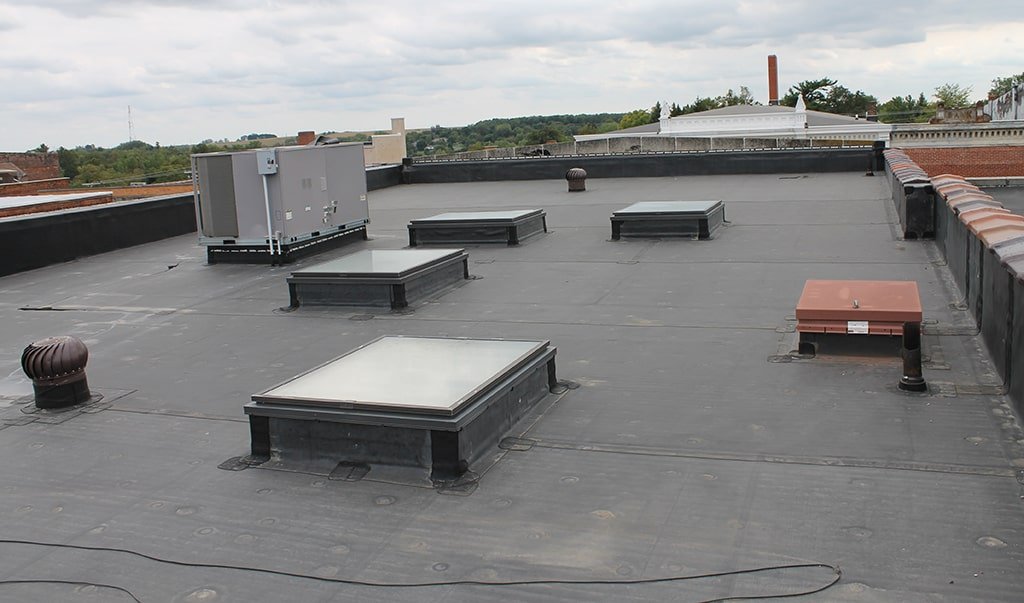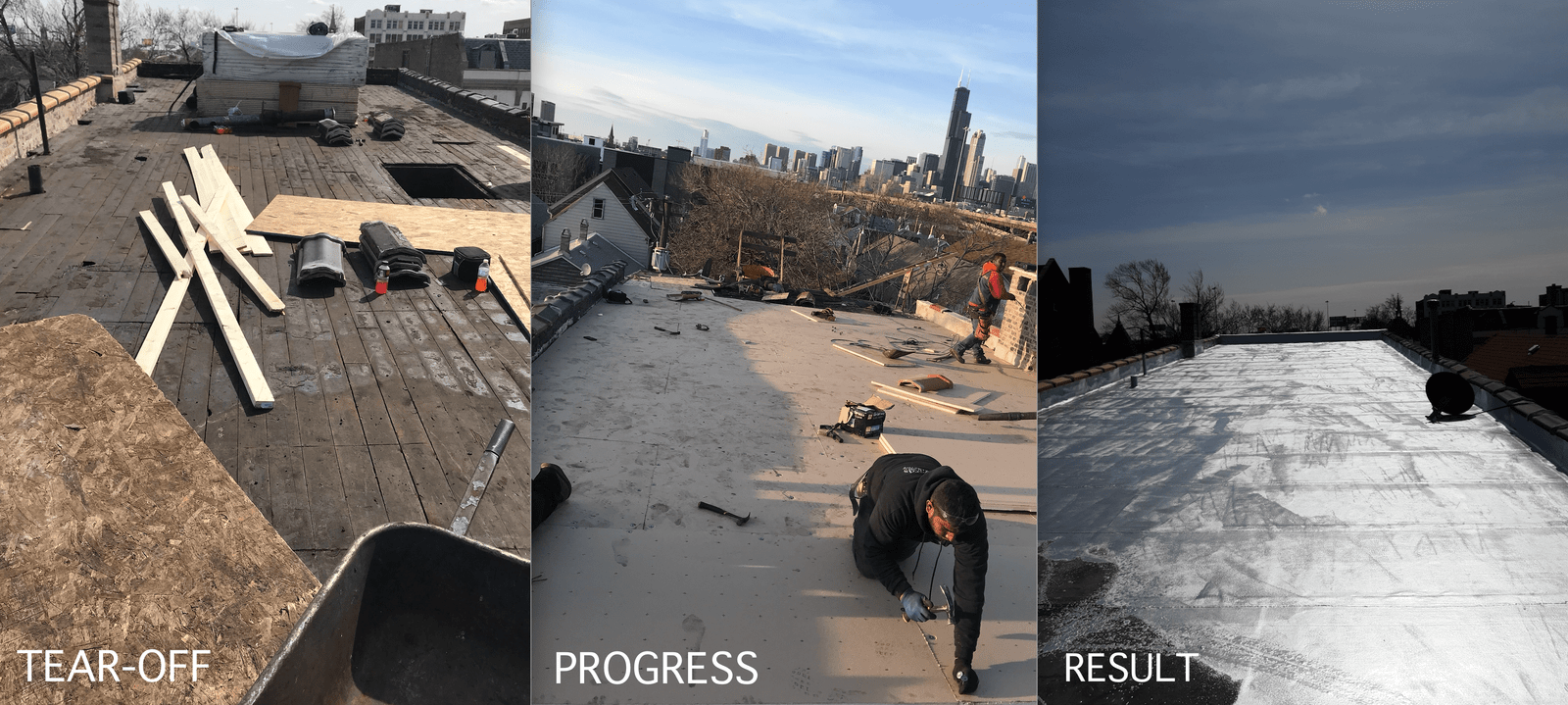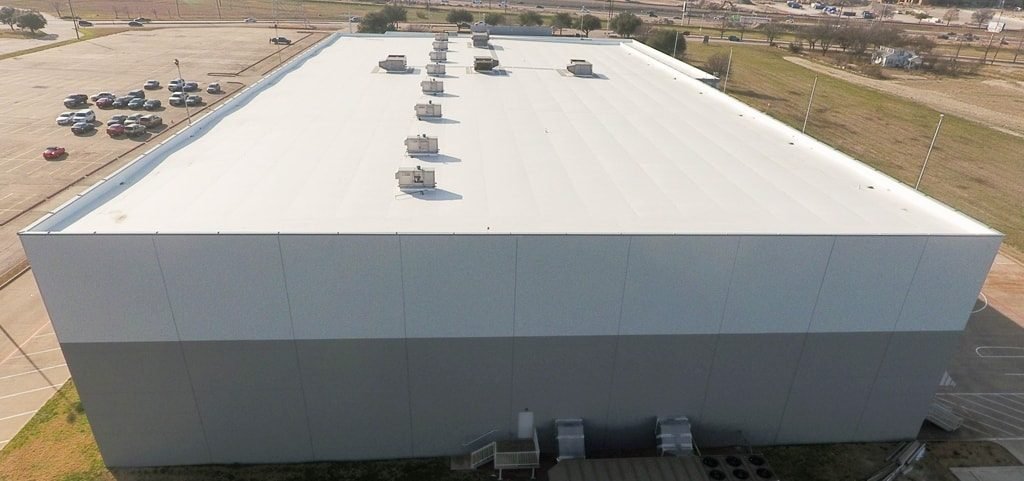 Industrial Roofing
As industrial roofing experts, we use only the finest products available on the market today and have Preferred Contractor status to pass on the manufacturer's warranty to our customers. We've tackled all types of industrial roofing issues – from small inline buildings to large multi-roof complexes, so we know what it takes to plan and carry out extensive projects. Our experienced, knowledgeable roofing estimators will offer options for whatever type of structure you own and give detailed explanations of the recommendation. Our objective is to add value to your organization by offering our expert advice backed by extensive amounts of experience. Let our industry-leading experts at Midwest Roofing & Renovation execute all your industrial roofing needs, schedule a no obligation consultation today.
Roof Inspections
Making sure your roof is secure, energy-efficient, and within code is one of the best investments you can make in your home or commercial property. When you need your roof inspected—whether for new construction compliance, insurance requirements or just to be on the safe side—you can depend on Midwest Roofing & Renovation to give you an honest evaluation after a thorough inspection of the interior and exterior factors.
WE'RE HERE TO HELP (make we're here to help bold letters)
Our team of roof inspectors works hard to give you the most accurate results available. Our roof inspections are designed to check for:
* Poor attic conditions
* Corrosion
* Water leaks and staining
* Secure, missing, buckling, or curled shingles
* Improper sealing
* Structural damage
* Weather damage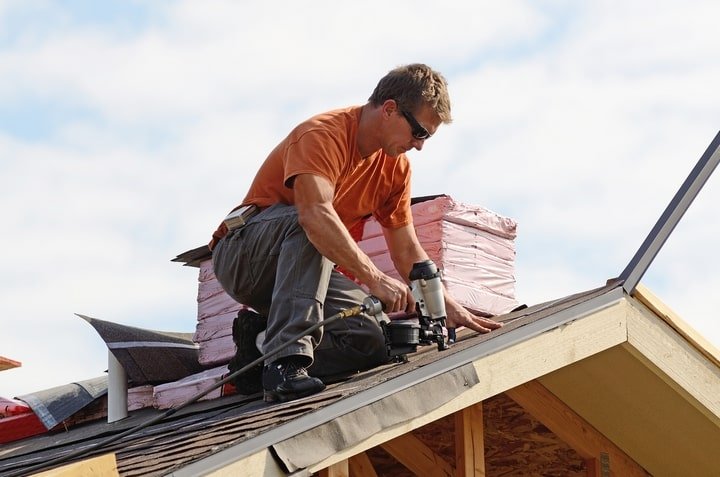 Roof Replacement
Even high-quality roofs are designed to only last so long. If your roof is old, worn, and damaged, paying for repairs may not be the wisest move. So if it's time for a replacement, our team is at your service.
DURABLE PRODUCTS, EXCELLENT WORKMANSHIP
Midwest Roofing & Renovation is committed to providing top-notch roof replacement services for home and business owners alike. We know that a new roof is a big investment, so we'll take the time to help you select the right model for your property. Once we've found the ideal roof to meet your needs, we'll install it in a detailed, meticulous fashion.
A replacement roof can provide the added value and protection you need, and when you work with Midwest Roofing & Renovation, you can rest assured that the process will be simple and hassle-free. Call today for more information or to schedule an estimate.
COMPOSITION SHINGLES
Composition roofing shingles come in a large selection of types, brands, and colors. Versatile, they adapt easily to different applications. They are relatively easy to install, and in some applications can be nailed in place over an existing roof. They require low maintenance and can be walked on without damaging the material. Most brands offer Class A fire protection.
Roof Repair
Midwest Roofing & Renovation is a fully licensed, insured, and bonded company that specializes in premier roof repairs. We only use premium materials because we understand the importance of ensuring that your repairs will last on a long-term basis. Each of our contractors is highly experienced and professional, and we aim to provide you with great customer service from start to finish. We've been in operation since 2004.
We accept all major insurances, and we'd be happy to help you file a claim. We'll also ensure that a certified state inspector approves our work once we're finished. Whenever you rely on our company, you'll receive the benefit of:
* A free inspection and written estimate
* Detail-oriented service
* A prompt project completion
* Financing availability
If you need roof repair in the Greater Chicagoland area, don't hesitate to contact Midwest Roofing & Renovation today. We pride ourselves on our top-notch workmanship, and our owner is always on-site for quality assurance. Our rates are reasonable, and we offer Saturday availability and flexible appointment options to suit your needs.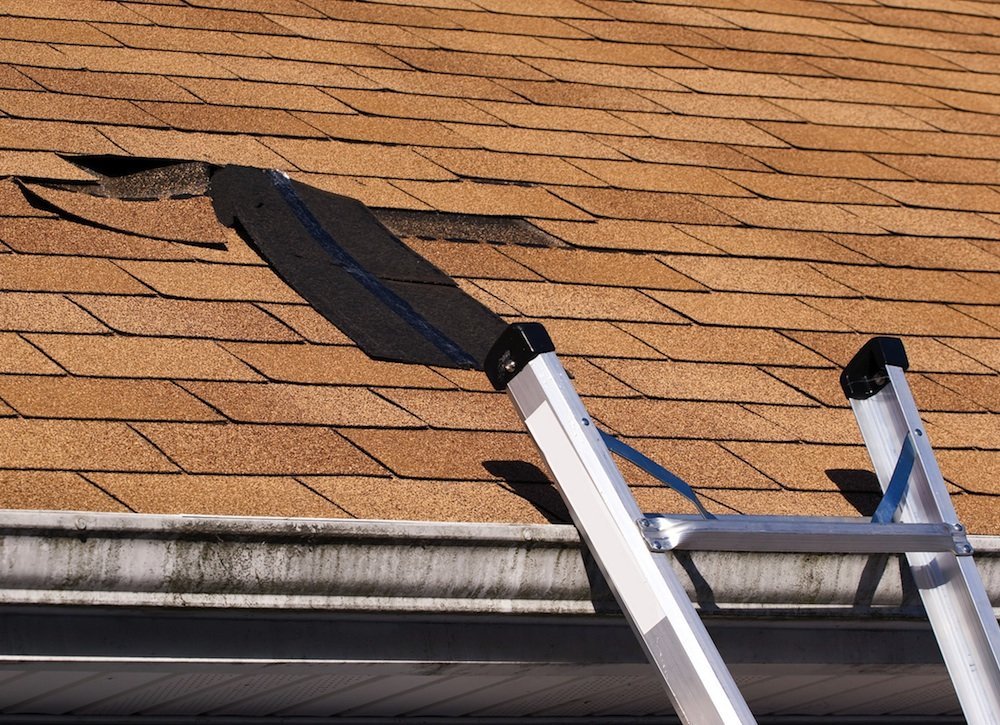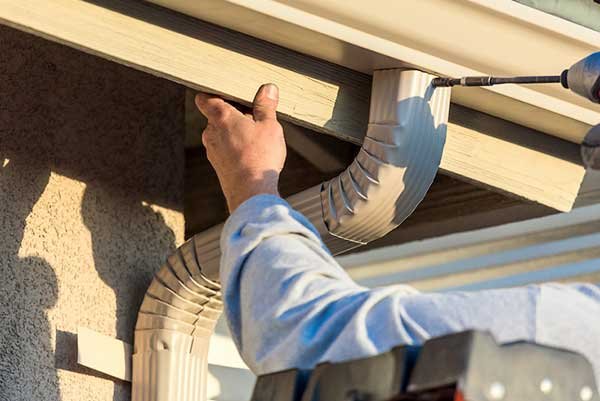 Gutter Replacement
Gutters and downspouts play an essential role in keeping any home dry and aesthetically pleasing by preventing wear patterns and creating better water control. Experts at Midwest roofing are equipped with the technology and skills to install high-quality gutter systems in a professional and seamless manner. We also offer a number of solutions for homes that are prone to having clogged gutters. Try one of our gutter covers that successfully keep leaves, twigs and other debris from reaching the downspouts even during months of fall. Midwest Roofing can install and repair many different types of gutters including Steel, Aluminum, Vinyl, Copper.
Seamless Gutters are better because they are custom designed for your house. When you choose Midwest Roofing & Renovation, we use a new technology that enables us to custom fabricate your gutters on site. This provides us with the ability to create the various lengths required to exactly match the roof-line of your building. With seamless gutters, the entire gutter is seamless. The only connections that are required are the connections to your downspouts. This greatly increases the durability of your gutters, allows for better flow, and eliminates the leaks that typically occur in gutter seams.
Contact Midwest Roofing today to have our professionals inspect your building, provide recommendations and explanations about all your options.
Masonry
Our professionals at Midwest Roofing & Renovation can help you take care of a wide variety of masonry needs. Whether the project is small or big, our experts will know just what your building needs to fix the issue.
Some of our services include:
Chimney Repair
See any of these signs on your chimney?
• White stains forming on bricks
• Musty, putrid or disagreeable smell
• Deteriorating or chipping bricks
These may be signs that your chimney needs some upkeep or repair due to water damage.
Early detection and maintenance is the easiest way to make your chimney last long and avoid expensive costs in the longer run.
Parapet Walls
A parapet is a barrier which is an extension of the wall at the edge of a roof, terrace, balcony or other structure. It may be a portion of an exterior wall that continues above the line of the roof surface. Parapet walls are common in buildings in the Chicagoland area and serve a dual purpose: they are aesthetically pleasing and also act as a firewall between buildings.
Such structures often endure a lot of wear and tear, especially in Chicago's harsh climatic conditions. They are susceptible to cracking and efflorescence. A deteriorating parapet can lead to water leakage inside and outside of the building, which in turn leads to further damage. Our masons can take care of such wear and tear quickly and efficiently so that your building can continue looking good and keeping you safe.
Masonry waterproofing
Applying the proper type of waterproofing agent on your building can easily prevent water seeping into the porous masonry. It is of utmost importance to waterproof your building to avoid avoidable costs in the longer run.
Once water penetrates your structure, it can cause extensive damage and quickly deteriorate the infrastructure of a building that is made up of block, concrete, mortar or brick. Repeated freeze-thaw cycles (which are very common in the Chicagoland weather cycle) can cause a structure to weaken and provide an unsafe environment in the building.
Midwest Roofing & Renovation can help prevent such calamities by taking early action and applying clear, non-residue sealer that will provide long life to your building surfaces.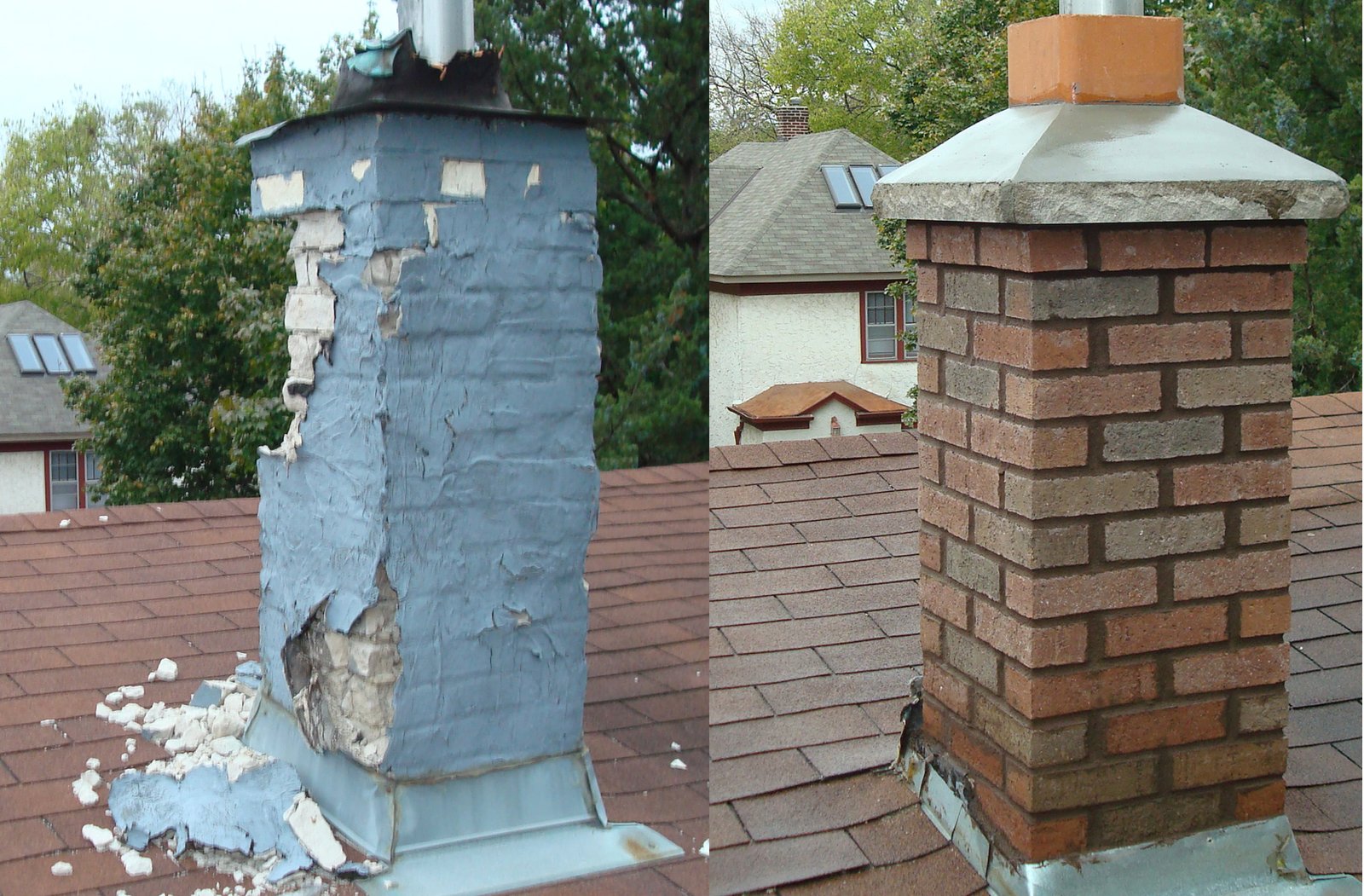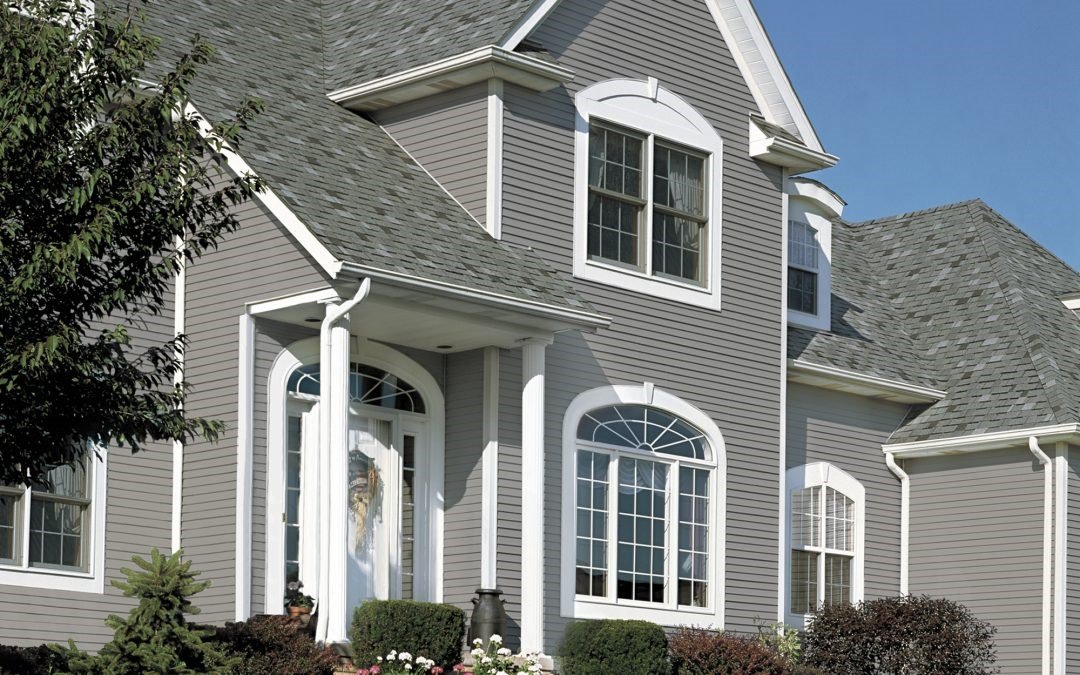 Siding
Siding is the exterior material that is applied to the walls of a house or building and assists in shedding water and protecting the walls from the wear and tear caused by the weather. Siding can also play a key role in improving the aesthetics of a building.
Most residential buildings have one of three types of siding:
Wood Siding
Wood siding can be made from materials such as cedar, pine, spruce, and redwood. This kind of siding offers a rich, natural look to the structure. It is very versatile in style and can be used on a wide variety of homes and can be painted or stained to meet any color requirements.
Installation and repair of wood siding is relatively simple and can last many years if properly maintained. Depending on the severity of the weather it is exposed to, wood siding may need maintenance such as power washing, staining, and sealing.
One of the most common types of material used for wood siding is Cedar. This kind of wood is known for its durability and appearance. Red cedar and white cedar are two popular choices for many of our customers. Wood siding is biodegradable and a renewable source of energy.
Vinyl Siding
Similar to wood siding, vinyl siding is made using uPVC (polyvinyl chloride) weatherboarding. This kind of siding is durable and cost-effective. Additionally, because this product is manufactured in factories, it provides extensive color choices. Vinyl siding can be used to completely replace existing siding or can be installed over older siding on a building.
Vinyl siding is available in:
• Horizontal
• Vertical
• Traditional clapboard and detailed designs
• Variety of textures- smooth, subtle or deep wood grain
Vinyl siding requires minimum maintenance and can last for many many years.
Fiber Cement Siding
Fiber cement siding is popular with our customers because it is long lasting and very cost effective. This kind of siding is termite- resistant, non-combustible and also looks, feels and installs like wood siding.
Similar to vinyl siding, fiber siding is manufactured in the factory and is therefore available in a wide variety of colors and textures to suit your needs.
Fiber cement siding can withstand extreme temperatures and some manufacturers even provide up to 50-year warranties for their customers.
Call Midwest Roofing & Renovation today for additional information on the different kinds of siding, samples, and brochures. We have the technology and skills to repair or replace many different types of siding that will make your home safe and beautiful.